Welcome to GUITER CONSTRUCTION & MINING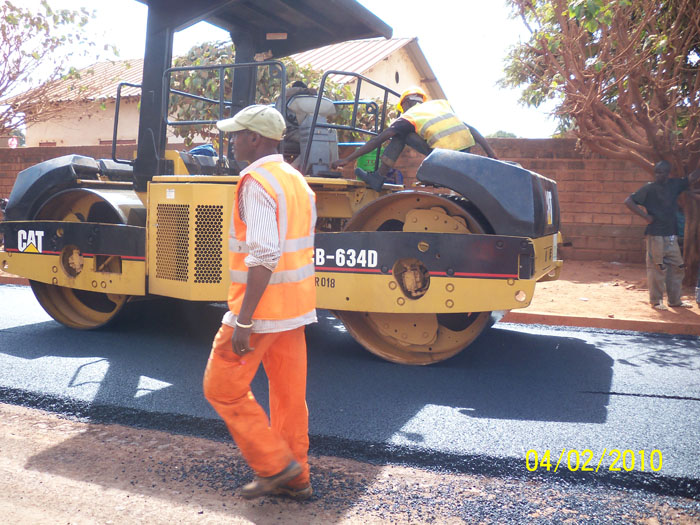 GUITER SA Construction founded in 1988, has been providing construction services with a long history of service to the various communities. From paving driveways to major highway contracts, our crews are fully equipped to handle any sized project. We also produce aggregate, asphalt, concrete, and ready mix concrete plants, enabling us to better serve our clients.

Our approach enables GUITER SA to meet your project needs in a timely, cost effective manner in an environment of safety and quality. We firmly believe that our time-tested philosophy of doing each job right the first time and providing good value to our customers is the true secret of our success. It made good sense in 1988, and it still makes good sense today.

Today, our experienced teams of project personnel, large fleet of modern equipment and a ready supply of quality construction materials are solidly positioned to help our clients capitalize on opportunities and remain competitive, no matter how large or how small the project.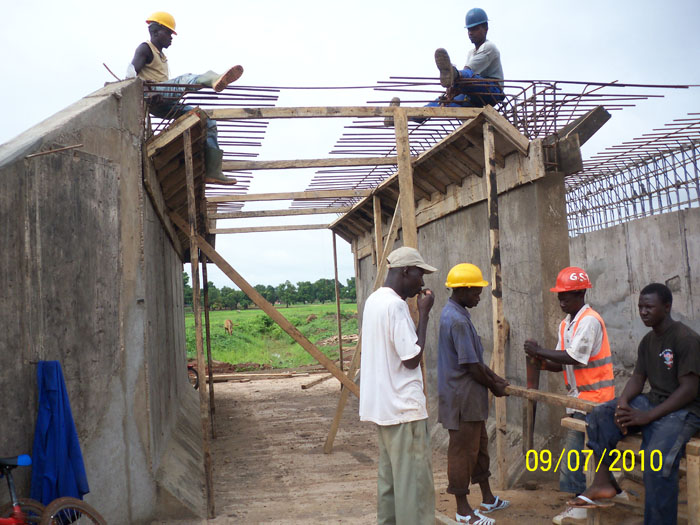 The challenge of bridge construction is maintaining or adding structures and bridges at a pace consistent with regional growth trends and capacity needs. GUITER SA provides a full-service approach to designing and renovating highway, pedestrian, rail bridges, and other transportation structures to assist clients in meeting today's travel demands. Our solutions incorporate both traditional design and program management, as well as fast-track and design/build project
Put 23 years of Experience to Work for You.
Since 1988, the professional men and women of GUITER Construction & Mining have literally paved the way for hundreds of public and private projects that have supported Guinea's rise to prominence.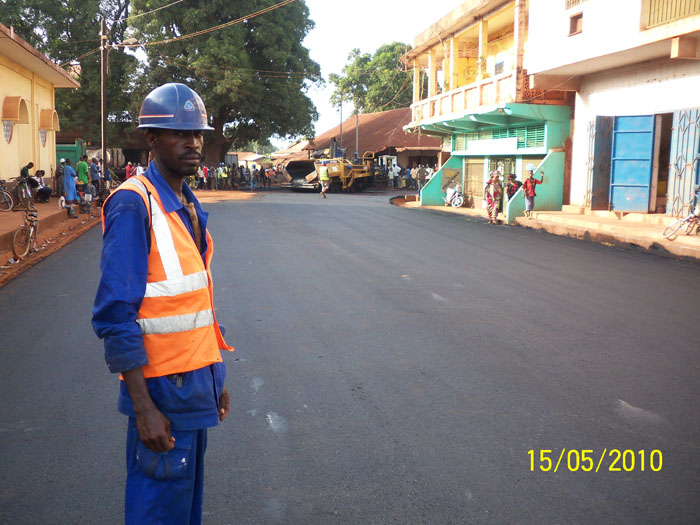 GUITER is Guinea's strongest heavy civil construction & Mining company. We are proud to be a part of Guinea's history and we are eager to continue to serve the Guinean market and beyond. The scope of GUITER's work includes complex highway projects, site development, paving, utility and drainage systems, surveying, RAP and hot mix sales, and state of the art bridge building. We provide multiple delivery systems in design-build, bid-build, public-private-partnerships and design-build finance. GUITER can take your job, no matter the size, from the design stage to the final layer of asphalt. GUITER Construction & Mining is a subsidiary of the GUITER Group of Guinea-Conakry.
HEAVY / HIGHWAY
GUITER Construction & Mining Company performs Heavy and Highway construction work on projects ranging from 250,000 to $60,000,000 in contract value. GUITER crews perform concrete paving, earthwork, base and subgrade preparation, concrete flatwork, and structures work.

INFRASTRUCURE
GUITER infrastructure projects typically involve the construction and or reconstruction of new and existing infrastructure facilities such as pavements, drainage systems, culverts, water distribution systems and sewerage facilities.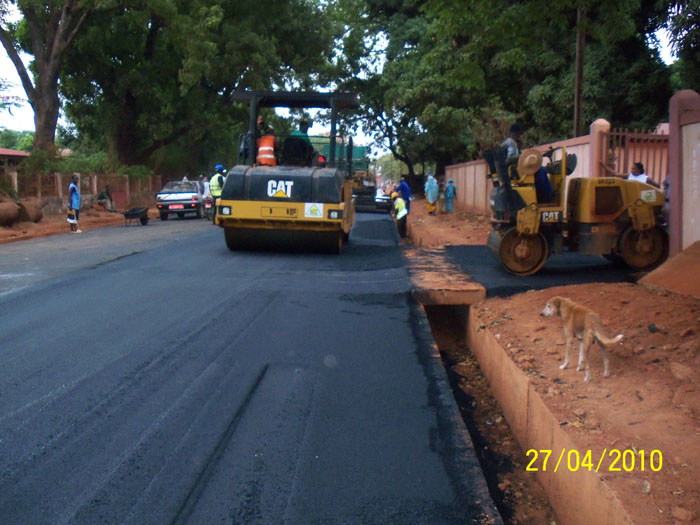 CITIES RECONSTRUCTION
GUITER Construction & Mining's primary focus has always been concrete paving. The company has done reconstruction work for various city streets and alleys in Guinea. GUITER has worked for almost every city in Guinea. Shown above is a typical reconstruction project. It consists of the construction of concrete paving, in phases, under traffic, in restricted space conditions.

VERTICAL CONCRETE CONSTRUCTION
Mechanically Stabilized Earth Walls, Drilled-Shaft Retaining Walls, Cast-in-Place Concrete Retaining Structures, Prestressed Concrete Beam Bridges, Structural Steel Beam Bridges, and even Pan-Grider Concrete Bridges, are all items GUITER contracts for. Our structures can be found everywhere from Inter-cities to city Roads.